Happy, happy new year everyone.
Every year I try to read 50 books. The past two years, I was successful. This year, sadly, I fell just short at 48. The last month of the year was a real struggle for me in many ways, so unfortunately reading took a backseat.
I want to share the highlights per month to give you an idea of what my favourite books of 2014 were. You can see the full list here.
January: Picnic at Hanging Rock by Joan Lindsay
I originally saw the film, Picnic at Hanging Rock, back in the 90s with my mum and it remains this day to be one of the most terrifying films I've ever seen. The book is just as good. Set in Australia in 1900, a girls' school goes on a day trip to Hanging Rock. Four students and one teacher disappear without a trace. Read the book, then see the movie. The soundtrack is one of the most haunting things about the movie for me so it's definitely a must-see.
February: Alias Grace by Margaret Atwood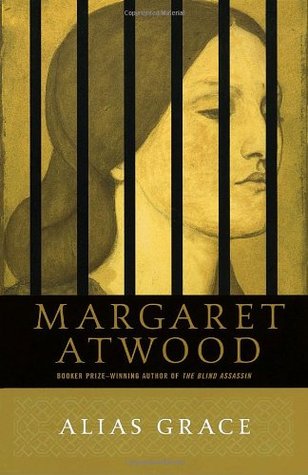 Another classic that I had yet to read by Atwood. This was so different than her dystopic books I've been reading as of late and what a treat it was. The book is based on the real-life murders of Thomas Kinnear and his housekeeper, Nancy Montgomery, in 1843 in Upper Canada. Two housekeepers, one being Grace, the protagonist, are convicted of the crime. Beautifully crafted, I read this novel while on vacation in Cuba (best resort ever, Melia Cayo Coco) and it was the perfect book to keep you turning pages. Reflecting on it now, the story is shockingly similar to Burial Rites by Hannah Kent, which I also read this year. Canada or Iceland; murdering one's employer is certainly an age-old story. (Both novels are based on real events.)
March: Medicine Walk by Richard Wagamese
Apparently, this was the only book I read in March… no wonder I didn't make it to 50! Regardless, I loved this book. I've been a huge fan of Richard Wagamese since I read Indian Horse for Canada Reads. Wagamese tells the story of a dying, alcoholic father and his son, whom he failed to raise. It's about forgiveness, perseverance and the will of a dying man to be buried in the Ojibway tradition. This is a contemplative read, which is perhaps why it took me so long to read. It's worth the time, however – Wagamese's poetic language, and descriptions of the mountains, deserve your time.
April: The Goldfinch by Donna Tartt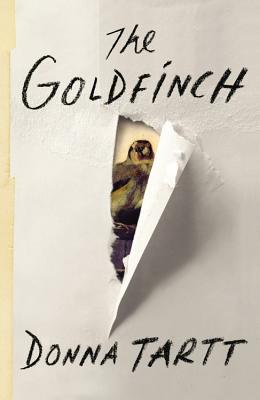 (This was hard because I also read The Light Between Oceans in April and absolutely loved it.) This epic read, however, is what I really missed last year. There were lots of books I read in 2013 and I found myself thinking at the end of the book that i wish it had been longer. Sometimes I felt like authors were just getting into their stories by the time they finished their novel. Not so in The Goldfinch. This book starts with a 9/11 reference as there is a terrorist attack at a museum that kills our protagonist's mother. 13-year old Theo, confused and desperately sorrowful, steals a painting, The Goldfinch, on his way out of the disaster site. The sweeping epic that follows is an unapologetically gritty, wild and at times depressing story of Theo's life. and the painting that haunts him at every turn.
Similar to The Year of the Flood (Atwood), I thought that Tartt wrote a beautiful relationship between two same-sex friends that was really the highlight of the book for me. Boris, Theo's wild, alcoholic best friend is a character that will stand the test of time. How I felt reading The Goldfinch and its characters was how I imagine people felt while reading The Great Gatsby when it was first published in 1925. Brash, modern and unapologetic. (Also, best cover ever, am I right?)
May: The Girl Who Was Saturday Night by Heather O'Neill
What can I say? I love Heather O'Neill's writing, so this shouldn't be a surprise. It was for me, however, because it's always nerve-wracking reading the second book by an author you love. What if they were only good for the one book? I should have known that this wouldn't be the case with Heather. This book follows the life of twins Noushka and Nicolas; children of famed Quebecois singer TREMBLAY. The writing is exquisite, dark and original. Read this book. (PS – I also read All My Puny Sorrows by Miriam Toews and, though I liked it a lot, The Girl Who Was Saturday Night should have won the Giller.)
June: Born to Run by Christopher McDougall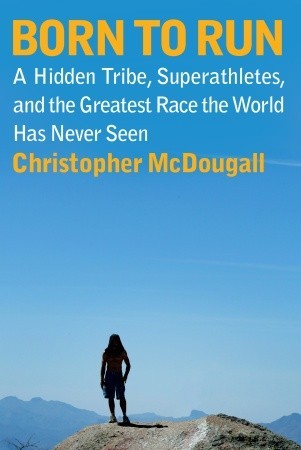 I've already recommended this book to you before so I'll direct you to this page if you want to read about it. I will say again here, however, that this book is an inspiring ride and will certainly make you get up off the couch in these early weeks of January. Resolutions? Read this book.
July: Lord of the Flies by William Golding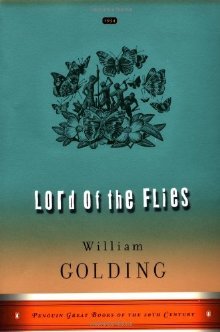 How had I not read this book before? I think it was likely something we were supposed to read in school that I just never got around to. You know the story – even I knew the story before reading it. I thought that there was no way I could be haunted by tis book as I didn't have the element of surprise going in, but wow does it ever stand the test of time.
I wasn't expecting it to start without any explanation. Who were these children? How did they get to this island? Then as their "society" breaks down in such predictable, human ways, it got chilling to read. At the end, when the crowd mentality takes over and this turn lethal, it's at the same time horrifying, yet you can see how it's happened. The scariest part of the book for me was at the end when the children are rescued and they all immediately revert back to their former selves before the island. If you missed it in high school, heck – even if you read it, this is definitely worth a read as an adult.
August: Sweetland by Michael Crummey
I've gone on about this book before as well, over here, where I was lucky enough to interview Michael Crummey in person. This is the book that set me on a "read-all-of-the-Crummey" path and then a "I-want-to-learn-all-about-Newfoundland" path. Go check out my interview and learn more about this fabulous book.
September: River Thieves by Michael Crummey
Looking at this list of my favourite books by month, this might take the cake as the best book I read this year. It's got all the things for me. Canada? Check. An author I love? Check. My favourite time period in Canadian history? Check.
I have always been fascinated about the clash between the First Nations and settlers from the West, in this case the Beothuk. Also, since reading Sisters in the Wilderness, by Charlotte Gray, the fact that people came to Canada knowing nothing about the conditions of the weather, the land and the lack of communication that resulted from the distances between most settlements and the quality of the roads between them… well, to me that is unimaginable and how the settlers rose to the challenge is a extraordinary act of grit, determination and bravery.
Having said that, this book tells the horrific story of how the Beothuk were viewed and treated by the settlers and how their people were all killed by "the white man" or by disease that their immune systems were unfit to protect themselves against.
Crummey's writing shines as he paints stark, beautiful pictures of the landscape for the reader and tells a heart-breaking story about how the settlers treated the true first peoples of Canada.
October: The Colony of Unrequited Dreams by Wayne Johnston
Again, this seems to be the only book I read in October, but regardless, I would have picked it as a stand-out anyway.
A sweeping epic that tells the story of Joey Smallwood, Newfoundland's first Prime Minister. It's a fascinating read as it blends fact and fiction brilliantly. There's even a time in the book where Joey describes a photo that he doesn't like of himself that I found online. It was also an interesting exercise reading a book whose main character I didn't like and still like the book.
One thing I wasn't crazy about, however, was that Johnston completely invented a character that had a huge role in the story who didn't exist in real life. Maybe I've been spoiled by Charlotte Gray, who doesn't write a word in quotations unless she has proof it was said, but I thought Shelia's presence was unnecessary. It's one thing to write historical fiction, but when so much of the book, like the photo, is based on fact, it's a real shock when one of the main characters is entirely false. In any case, it's a wonderful read and I highly recommend it.
November: The Glass Castle by Jeannette Walls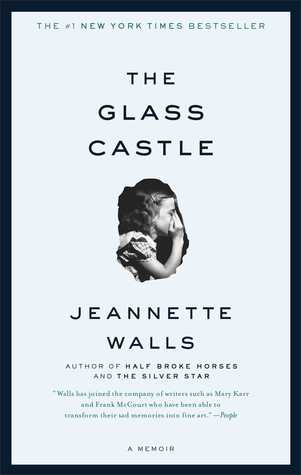 When I read Lullaby for Little Criminals and loved it so much, people all recommended this book to me and for some reason, I just never got around to reading it. I am so glad I did.
This memoir tells the story of Walls' upbringing by her nomadic, drifter parents who seem happy to just survive. Walls and her three siblings traipse around the states with their parents who occasionally have jobs, but often do not. Some of the scenes are actually painful to read. How could a parent treat their child this way? How could a mother be so selfish? How must these kids have felt growing up without proper beds, let alone heating (ever) or reliable income for food. It's one thing to read fiction with a story like this, but when it's a memoir, it's hard to shake the story.
December: Essex County by Jeff Lemire
At the beginning of this post, I apologized to myself for not getting to 50 books because I had such an awful December. Looking back at my Goodreads, it turns out I actually read seven books in December. […] No wonder it was such a stressful month. Clearly those few months with one book read only were my downfall. Anyway.
I had been meaning to read this book forever as it's on the original list that started this blog, the Canada Reads top 40 of the 10th anniversary list. I'm no graphic novel fan, so I must admit I wasn't keen to get my hands on a copy. I was stunned when I read the whole thing (560 pages) in one sitting (graphic novel, I know) and cried half-way through. Maybe it's because I'm inexperienced with the graphic novel form, but I was taken aback at the ingenuity, beauty, and creativity at which Lemire drew his panels and showcased the medium to tell these interconnected stories. GO READ THIS BOOK. It will take a few hours, and I guarantee that you won't regret it.
So, that was 2014. Looking back, I'm thrilled I read so many books that take place in Newfoundland as I'll be going there for the East Coast Music Awards in the spring! I have never been and I can't wait. The idea that I will be able to be in a place that has such history for Canada is more exciting than it probably should be.
Happy new year, and here's to reading more in 2015! (I'm already on my third book… hopefully that's a good sign!)